Freyssinet erects new bidge for the Boy Scout of America

Freyssinet, Inc. has been selected as the General Contractor for the CONSOL Energy Wing Tip Bridge project. This unique and innovative project involves the construction of an 800 ft. long suspension bridge located within the Bechtel Family National Scout Reserve near Beckley, West Virginia.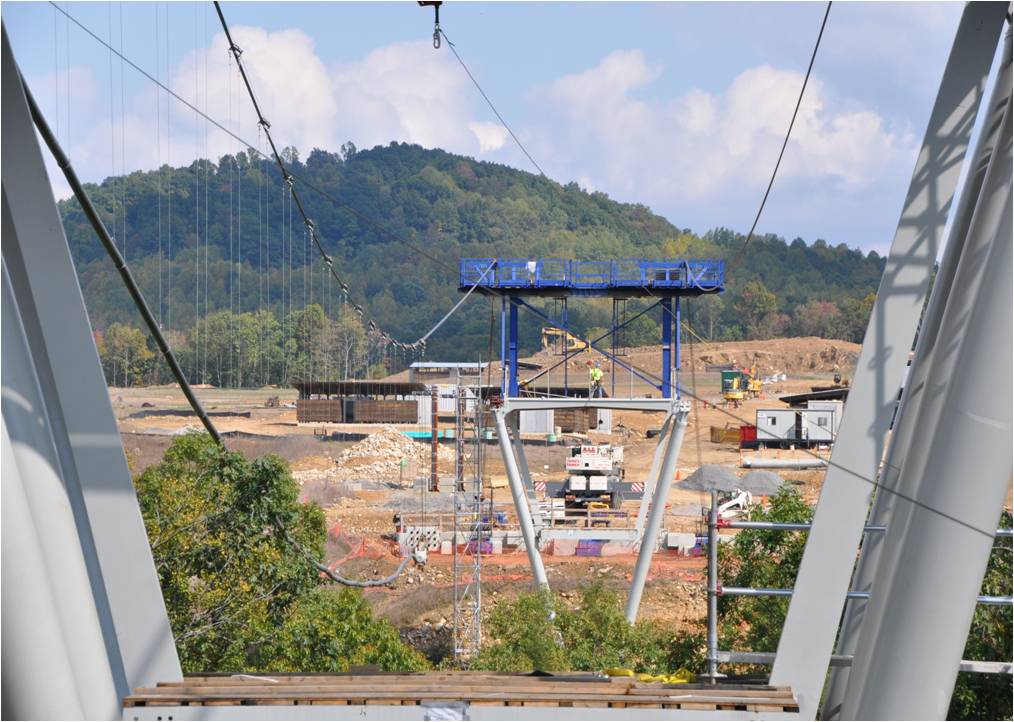 This bridge will span a gorge filled with trees, and pedestrians walking on it will have the feeling of "walking on the treetops". Another unique aspect is that pedestrians will not only have the option of walking on the main deck, but also on secondary walkways that follow the profile of the main suspension bridge cables. Platforms are to be constructed on top of each of the pylons providing the users with unobstructed views of the reserve and surrounding forested mountains. Freyssinet's scope of work includes all phases of the suspension bridge construction, with its expertise in complex bridge erection, geometry control, and highly specialized cable techniques being displayed predominately throughout the project. The cables and superstructure will be erected via an overhead trolley crane supported by a highline, thereby greatly limiting disturbance of environmentally sensitive areas.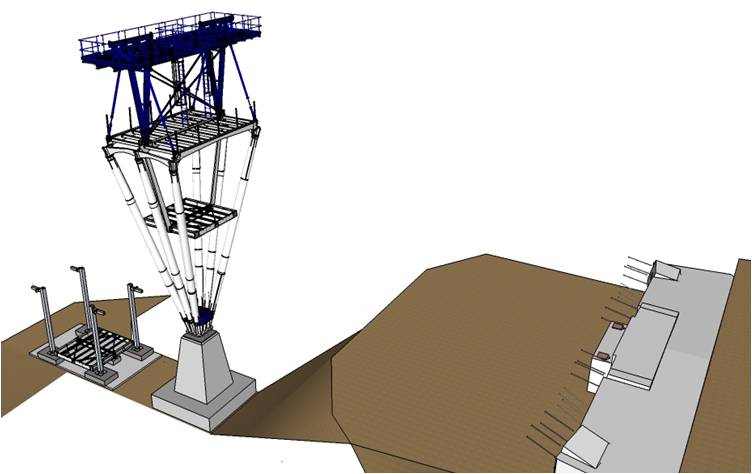 This project will be one of the main attractions at the site, with and estimated 50,000 Boy Scouts attending the National Boy Scout Jamboree in 2013, and close to 100,000 attending the international Boy Scout Jamboree in 2019.